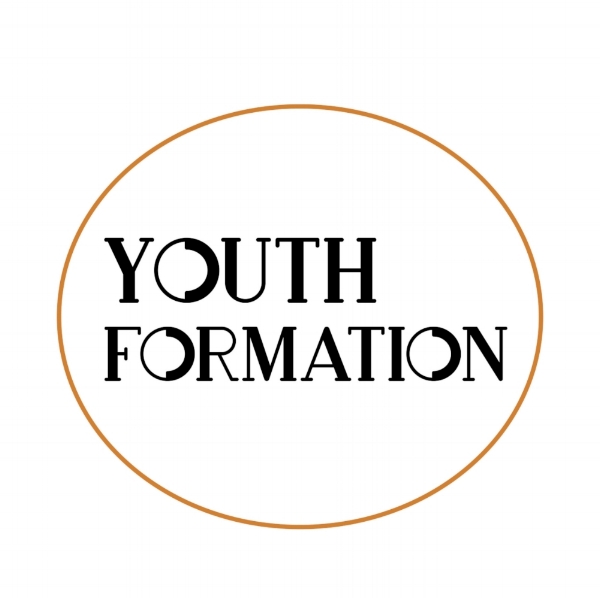 Christ Church Nursery
Sunday Mornings
from 8:45am – 11:45am
Newborn – Pre-K
The Nursery Ministry program is an extension of the nurturing and loving atmosphere that all children experience while at Christ Church Tulsa. Our nursery is staffed with professional caregivers who are dedicated to providing the highest quality of care for each child. They have undergone background checks, are Red Cross certified in first aid and CPR, and have received and remain current in the Episcopal Diocese's Safeguarding God's Children training.
Nursery Mission Statement
To provide safe, secure, loving care for children birth thru 4 years of age while parents attend to their own spiritual needs.
To partner with parents in laying strong foundations for lifelong love of Jesus and His Church.
We believe learning begins at birth. The core belief of the Christian faith is that we are loved unconditionally by God, this is the bedrock of faith. Our hope is by the time the child reaches grade school we will have laid a firm foundation for a growing relationship with Jesus Christ.
Commonly Asked Questions:
What should I pack in my child's diaper bag?
The church recommends bringing a small diaper bag or sack that contains:
One or two bottles, as needed
Extra disposable diapers
Pacifier, if used
Change of clothes
Wipes
Your child's favorite comfort item (i.e. blanket)
Please label all belongings to ensure their return.
What safety procedures does the church comply with?
The church follows Safeguarding God's Children guidelines in order to provide an environment that is as safe as possible. For more information, a Safe Guarding God's Children brochure is available in the church office.
The church conducts quarterly room safety checks to ensure the rooms, equipment and toys are safe.
Is there adequate supervision in the nursery?
Each nursery room has at least two paid staff members every Sunday. Staff members are hired only after thorough interview and criminal background checks. They attend training on church policies/procedures. We strive to have the same staff in the same room every Sunday.
What are the church's emergency procedures?
Injury
Staffers will page parents in the event of a non-emergency injury. An injury report will be filed with the church office.
Fire
Children will be evacuated to the north parking lot in the event of fire. Parents can meet children at this parking lot. Please do not attempt to pick up your child at the classroom, as this will hinder the evacuation process. Fire procedures are located inside each classroom door.
Tornado
Parents are to follow the pastoral instructions in the event of a tornado. Children will be taken to the bathrooms across the Parish Activity Center. Parents can pick up children once they have returned to their classroom.
How can I help?
Parents can volunteer in the nursery classrooms on a rotating basis. Sign up in the church office.
What should I do if I have any additional questions, comments or concerns?
Our goal is to ensure that parents are comfortable leaving their children in the care of the nursery staff during Sunday school, church services and other events. For more information, call the church office at 918-299-7510.
Nursery Health Policy
It is important to keep everyone as healthy as possible! Please help us by not bringing your child to the Nursery if your child has had any of the following symptoms
within the past 24 hour.
Cough: deep coughs or coughs sounding like a seal bark
Diarrhea: any diarrhea within the past 24 hours
Eye Drainage: excessive eye drainage indicating pink eye or other contagious infection
Fever: a temperature greater than 99 degrees
Head Lice: all lice must be entirely gone from the hair
Nasal Discharge: excessive nasal drainage or discolored drainage indicating a contagious infection.
Rash: any generalized body rash
Vomiting: any vomiting within the past 24 hours
If your child has a clear runny nose or other symptoms due to allergies, please let us know. We realize that some symptoms hang on when a child is not contagious.
Thank you for doing your part to adhere to this wellness policy!
Children's Ministry is here to assist families in introducing their kids to Jesus Christ, to plant the seed of God's Word into their hearts, to model the love of Jesus through a team of caring volunteers, and to nurture and shepherd them into a lasting relationship with God.
Godly Play Children's Chapel
Sunday Mornings at 9:00am and 10:45am
Pre-K – 4th Grade
Children have an innate sense of the presence of God. The Godly Play approach helps them to explore their faith through story, to gain religious language and to enhance their spiritual experience though wonder and play. Based on Montessori principles and developed using a spiral curriculum, the Godly Play method serves children through early, middle and late childhood and beyond. Come join us!
Holy Moly
Sunday Mornings 10:05am
Pre-K – 4th Grade
Ignite a biblical imagination that lasts a lifetime—an innovative Sunday school curriculum for kids in kindergarten through grade 5. With a combination of animated videos, creative activities, and age-appropriate Bibles, Holy Moly brings the Bible to life. Every Holy Moly lesson follows a four-part sequence: Discover, Relate, Connect, and Create. Each week, kids watch an animated Bible story video, talk about the story, read their Bible Storybook or Bible, and try a creative leaflet activity.
EYC Sunday Formation
Sunday Mornings at 10:05am
6th – 12th Grade
Experience the biblical narrative through storytelling, creative reflection, and dialogue. In each Echo the Story session, youth watch an animated video, sketch and write, listen, and then discuss their perspectives.
EYC Episcopal Youth Community Student Ministry
Wednesday from 6:00pm-8:00pm
6th – 12th Grade
EYC Student Ministry meets Wednesday nights in the EYC room. All youth in 6-12th grades are welcome to join us. We gather for worship, games, and dinner.
Summer Camp
Summer camp at St. Crispin's is an excellent way for kids to enjoy the summer and have a fulfilling spiritual experience at the same time! Because we believe in the summer camp experience so strongly, the Men's Group of Christ Church hosts various fundraisers each year to earn money to supplement the cost of camp for parish families.
2017 Camp Dates
Grade based on 2017-2018 school year:
June 9th – 10th:
ABC Camp (1st – 3rd graders, with parents)
June 11th – 17th:
Senior High (10th grade – high school graduates)
June 18th – 24th:
Intermediate Session 1 (4th – 6th graders)
June 25th – July 1st:
Junior High Session 1 (7th – 9th graders)
July 2nd -8th:
All Ages (4th grade – high school graduates)
July 9th – 15th
: Intermediate Session 2 (4th – 6th graders)
July 16th – 22nd:
Junior High Session 2 (7th – 9th graders)
Registration is required.
Please click here for more information and to register online!